Weekend Wrap Up!!! Weekend that went too fast. Slow down…LOL! It's been a while since I've blogged, but I needed the break. Plus I'm working on a few more articles. I will keep you posted on that.
I absolutely had to try the Burger King Impossible burger. I am a fan of the Grindhouse Impossible Burger, and Burger King was equally as good. Grindhouse has way more options as far as toppings BUT Burger King was cool too. Oh, I got mine with cheese. Was Very delicious, I recommend.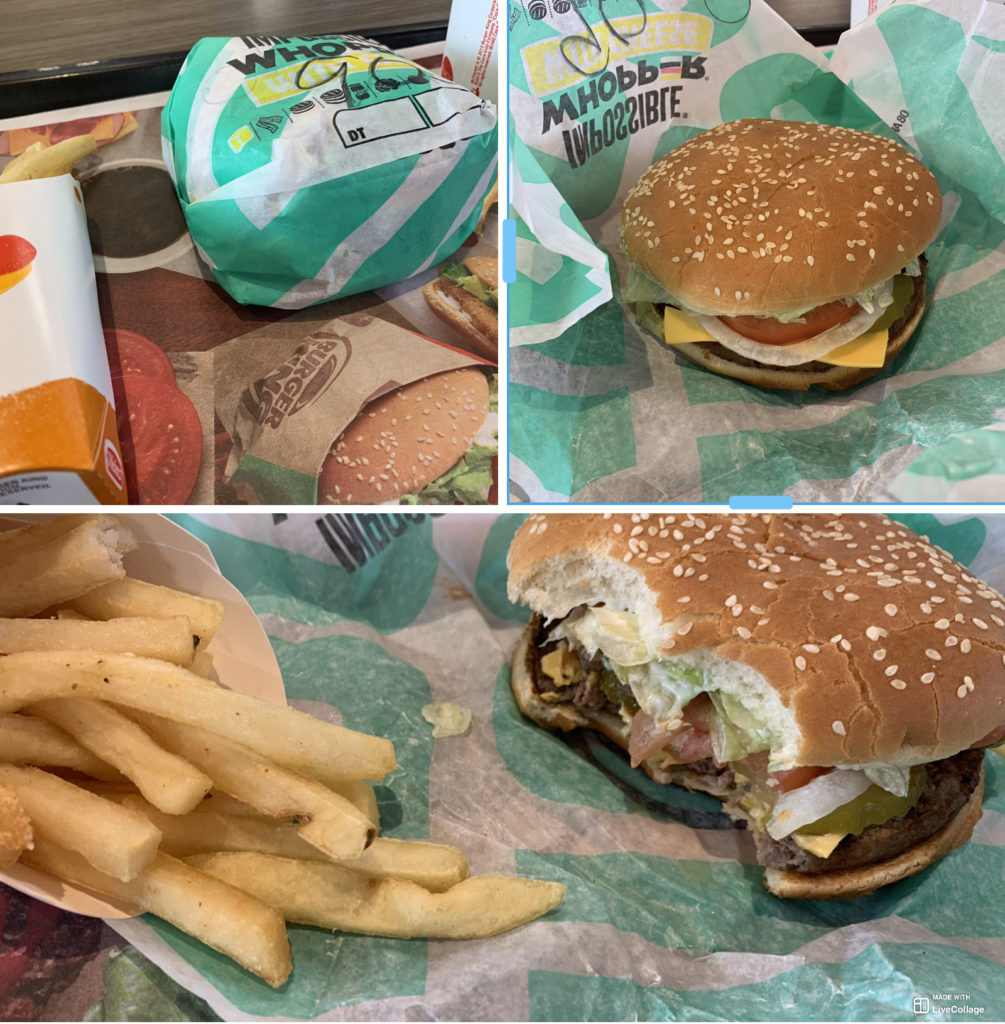 Also over the weekend I pulled out my old school Huaraches. I really don't even know when I got these joints, they are probably ready to fall apart. But these Huaraches are a pair of my faves. I think I used to have the women's version, which is a lighter Colorway, of course. I think these sneakers are a must have in any sneaker collection.
This weekend is my BIRTHDAY. I'm very excited!! Small party with a few friends. ALSO Nike is dropping the WOMEN'S Satin Black Toes. Every WOMAN, Sneakerhead I know is trying to cop. Fellas, please assist your lady or a lady you love with this cop. These drop on my BIRTHDAY. So if I don't get I will cry. I really need!!! Gotta have, OR StockX is about to take ALLLLL my money. LOL!
I'm excited about the week to come.
Wishing much love, so much peace and LOTS of Sneakervision!!!